Belarusians abroad
I flew to Hawaii on Thanksgiving weekend and stayed in a hotel with perhaps a thousand of football fans from Wisconsin, who came to see their "Badgers" team playing Hawaiian Warriors. A sea of white-red-white surrounded me. I was basking in a joyous white-red-white celebration of comaradery. White-red-white lei (flower garlands), matching white-red-white printed hawaian shirts. I was hanging out in the pool surrounded by all those sons and daughters of Belarusian peasants, who emigrated to Wisconsin in early XX century and dreaming that one day my fellow countrymen will be as cheerful and full of solidarity as those Wisconsin fans. Wisconsin was a favorite state for Belarusians peasants to immigrate in early XXc. Is it because of its green pastures and cows? Anyways, Go Badgers!
Here are some pics from Waikiki.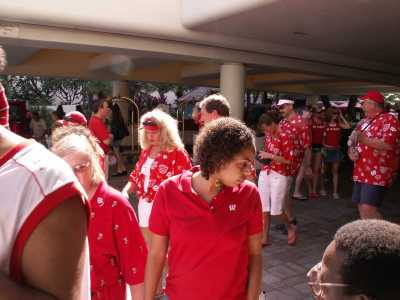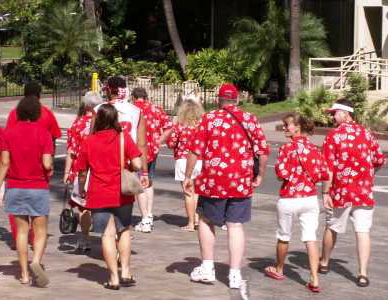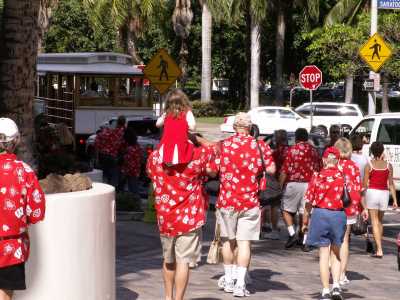 Check out white-red-white lei!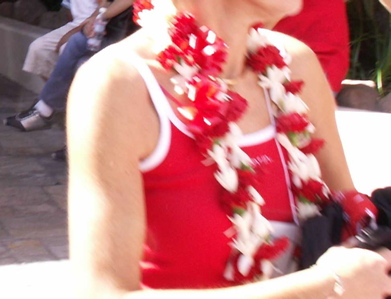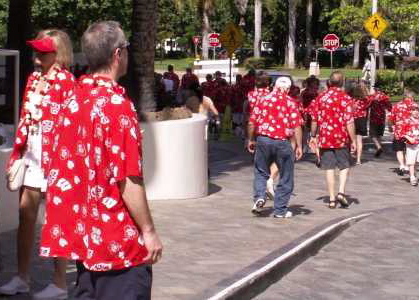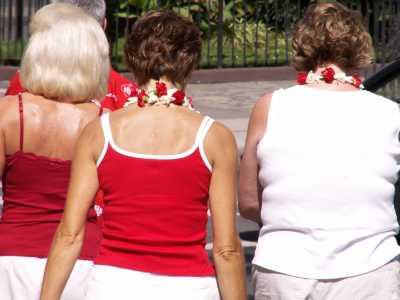 And what can I say but "Go Badgers!"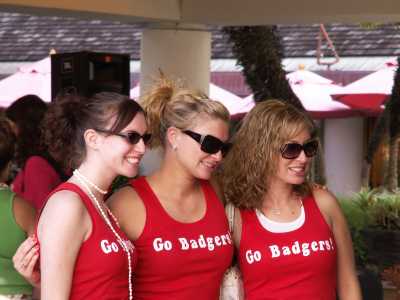 Everything seems to be white-red-white on such day :)